Design concept
The design concept of jewelry is the sun and moon. Boys give girls light like the sun; girls as the moon to give boys all devout romance.
Totwoo gives the sun and moon a romantic flash when they miss each other through the smart core in the jewelry. The sun and the moon miss each day, light is the most "reluctant" witness of love and miss.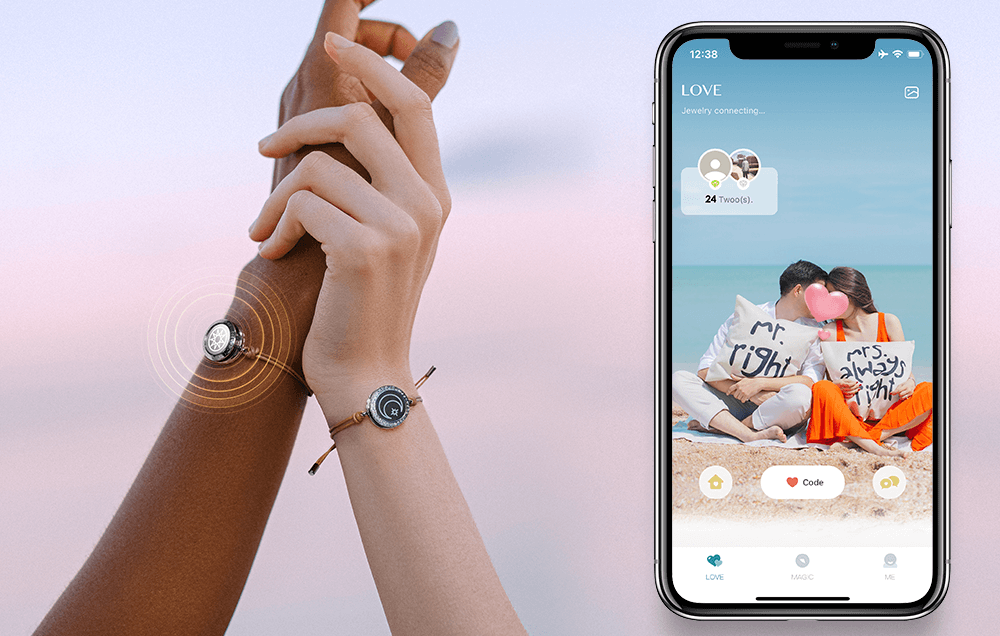 Long – distance Connection
A LOVE flash will send to your significant ones every time you touch the bracelets
After pairing Totwoo couple bracelets in the app, no matter in the same city or in a different place, if one person touch the bracelet, the bracelet from other person will flash and vibrates.
Send your love and miss in a romantic way.
Details
When flashing, the sun, stars and moon show colorful flashes, implying colorful love. Women's bracelet is inlaid with 30 exquisite zircons.
Leather rope pull-out design, adjust your own size.
Part of the leather rope metal buckle is inlaid with a zircon, and the male version is simple logo seal cutting.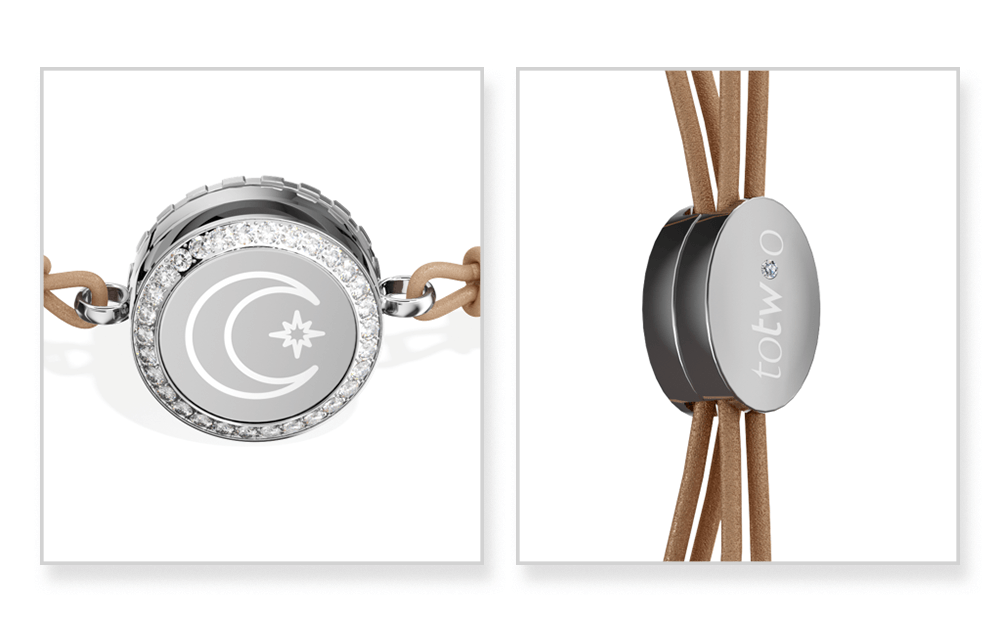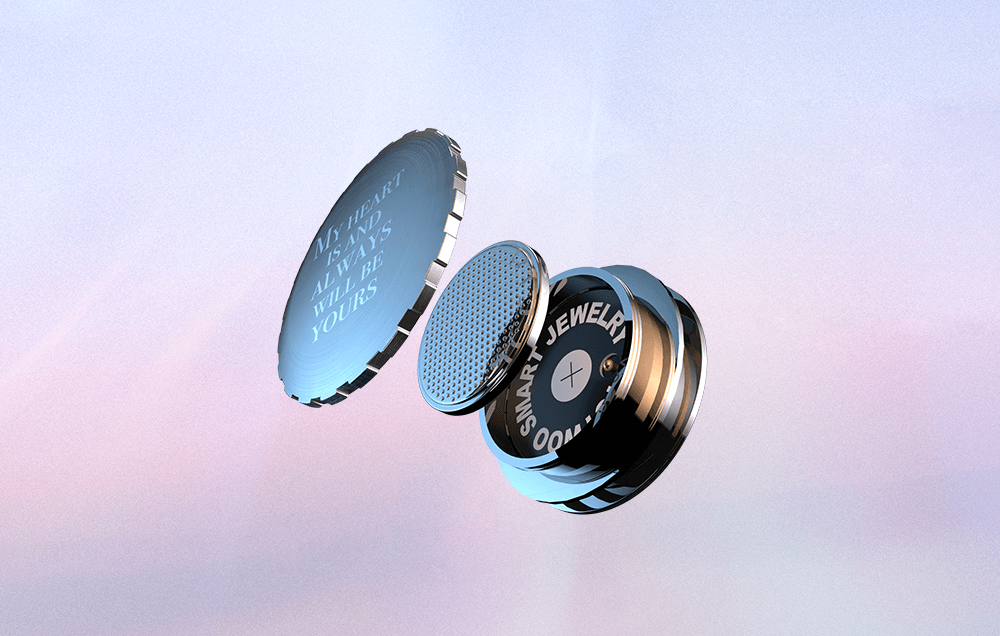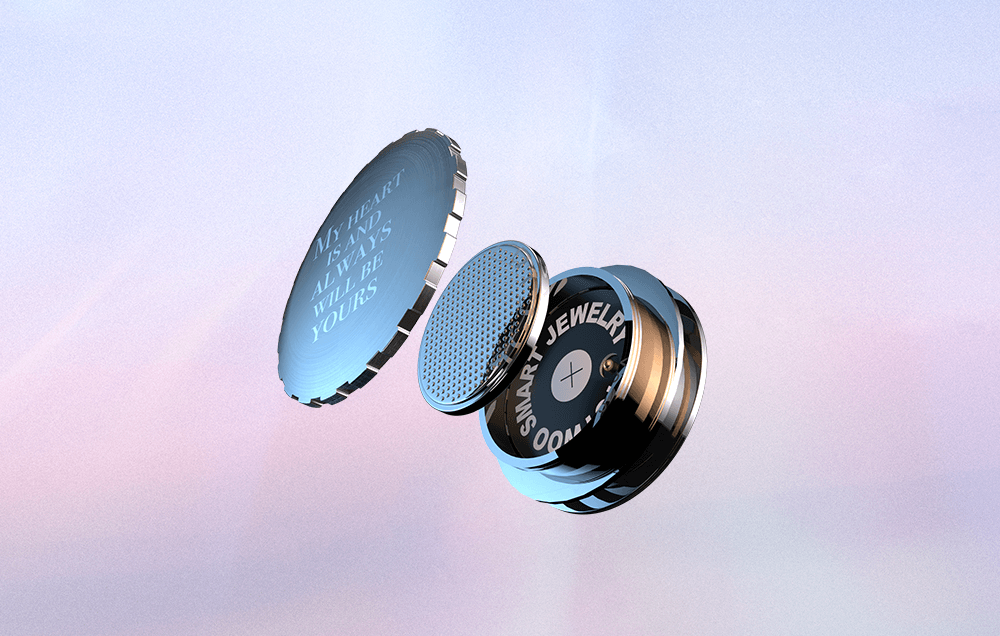 Button battery, no need to charge
There are 6 button batteries in each package, which can be replaced at any time without daily charging
Reminder function
When the bracelet is connected to the mobile phone, you can set various reminders so that we don't miss important information.
Call reminder
APP reminder
Calendar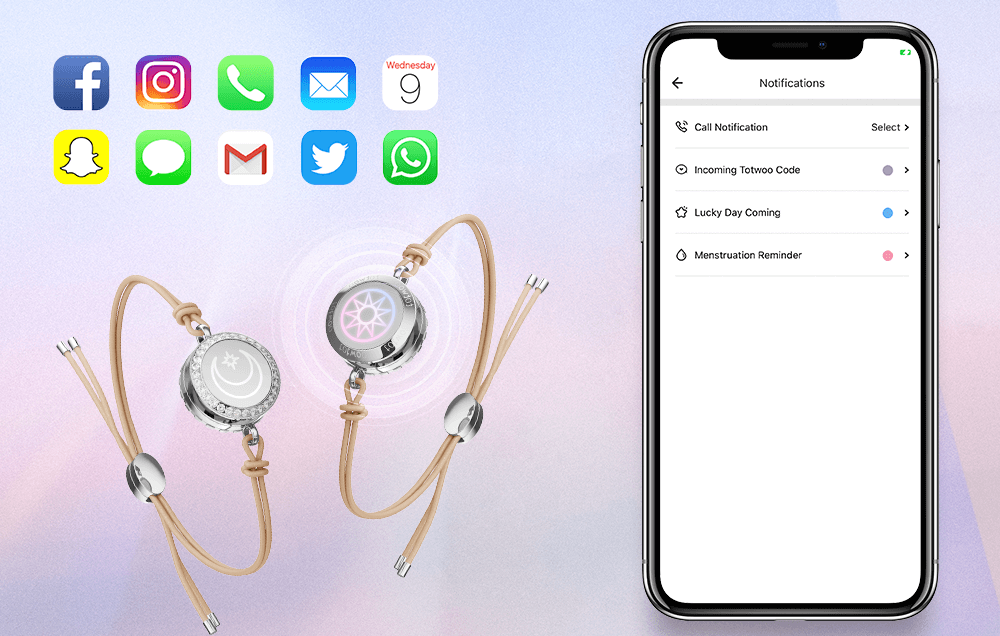 Product Details:
Product Name: ALWAYS 2.0 – Light Brown Bracelets (2 items)
Applicable for: Male & Female
Product Model: Men:ALS04-YS;  Women: ALS03-YS
Water Resistance: Waterproof; The Jewelry is not recommended to touch water
Connection: Smart wireless syncing
Compatibility: IOS & Android system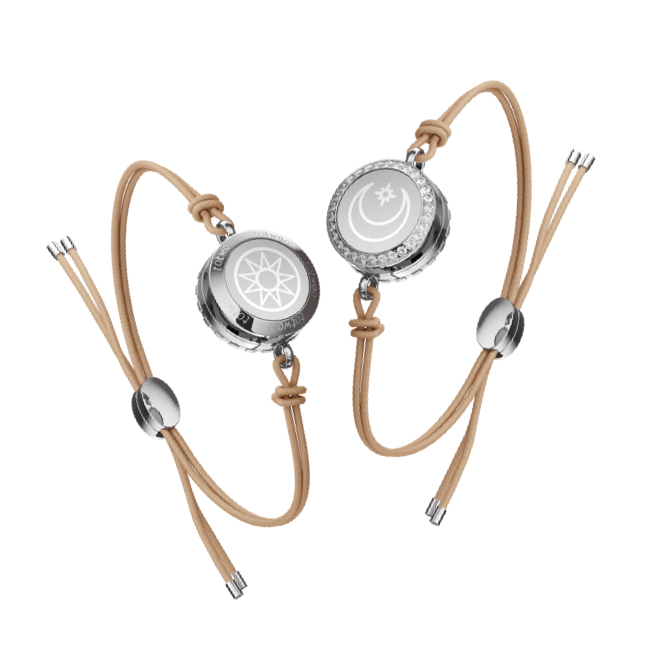 Materials
Zircon, stainless steel, leather rope

Size
One Size:Men: 15-23.5cm; Women 15-21.5cm

Battery Life
15-30 days according to your usage.

Alerts
Vibration and 10 colors flashlight

Packaging & accessories
Button Battery * 12 , Smart Jewelry * 2, User Manual*2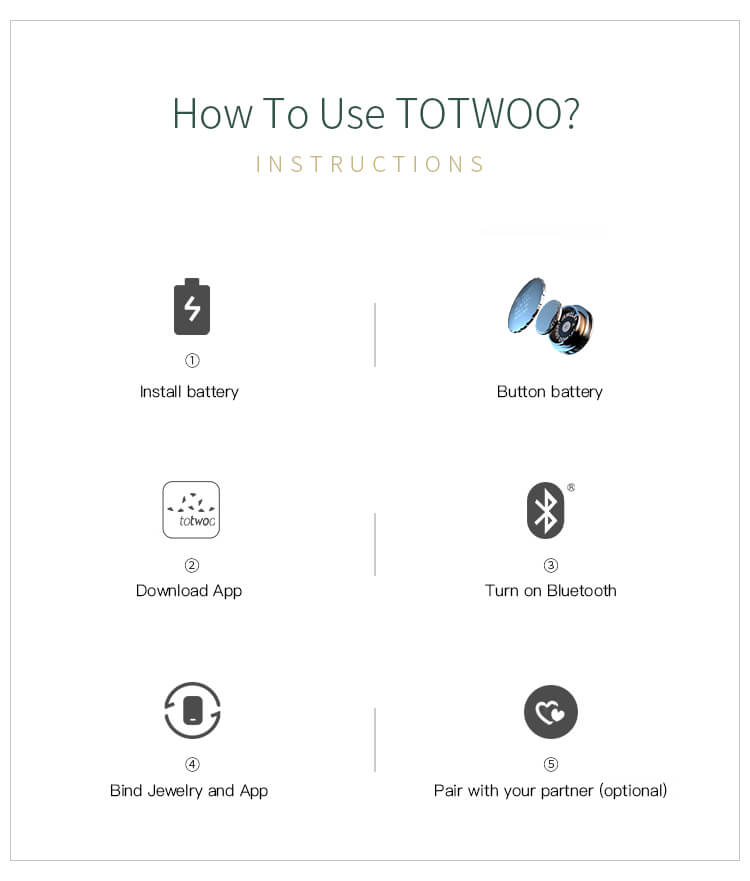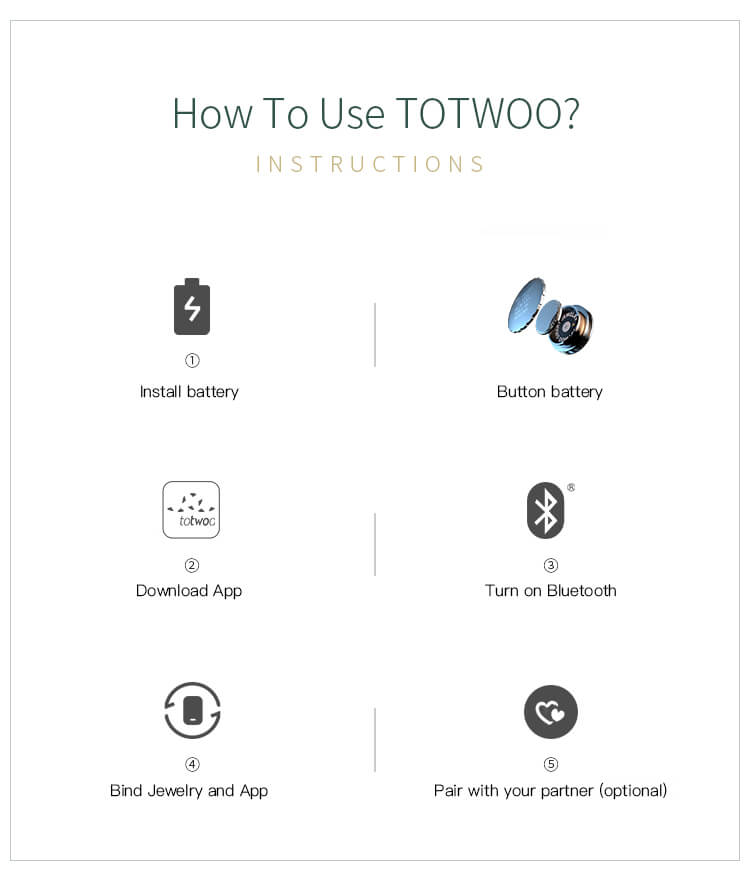 Q: How to make payment?
A: You can choose PayPal or with a credit card.
Q: How soon can I receive the product?
A: 7-10 days, but the actual period depends on the condition of delivery.
If there is no stock, we will dispatch the product as soon as possible.
Q: How do I track my order?
A: After payment, you will receive an order confirmation email;
The tracking number will be in the second email after shipping.
Q: Is Totwoo jewelry waterproof?
A: The technology core is waterproof, but better keep the jewelry dry to make sure the jewelry keep shining.
Q: How do you start using jewelry?
A: Totwoo App is available in Google and Apple Store, register and follow the procedure to link with the jewelry.