Design concept
The design inspiration comes from Grimshaw's famous painting "under the Silver Moonlight". Moonlight necklace uses the colors of sunset, night sky and forest to reflect the silver moon, symbolizing a series of beautiful things such as purity, love and reunion.
The necklace shines gently & cleanly like the brightness of the moon. From then on, the moonlight roamed and there was light all the way.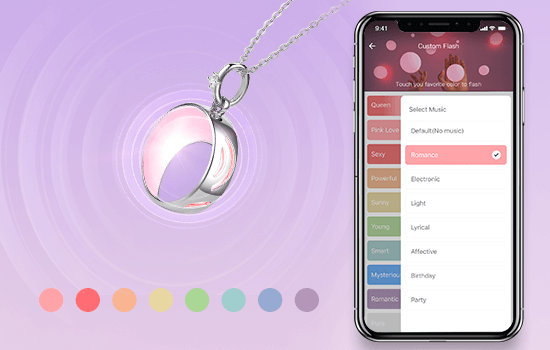 Music Flash
In addition to different colors, each color light has 6 different music style flash modes. Choose to set your own favorite music style in the app. After touching the pendant, the jewelry will continue to flash the light color corresponding to the melody.
Let the light show your mood.
Steps Tracking
The necklace can calculate the steps and consumed calories without binding mobile phone, so it will not be cumbersome when running.
Keep healthy and be happy!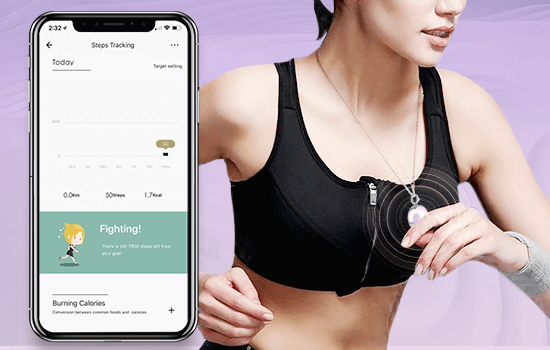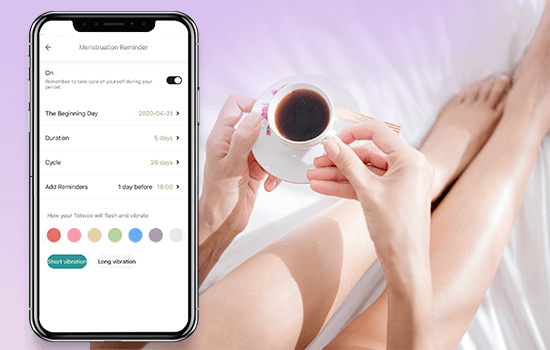 Menstrual Reminder
Set the last menstruation, duration days and menstrual cycle in advance in app. Choose the time to remind. Jewelry will flash and vibrate to remind you before period comes.
Reminder function
When the necklace is connected to the mobile phone, you can set various reminders so that we don't miss important information.
Menstrual reminder
Call reminder
APP reminder
Calendar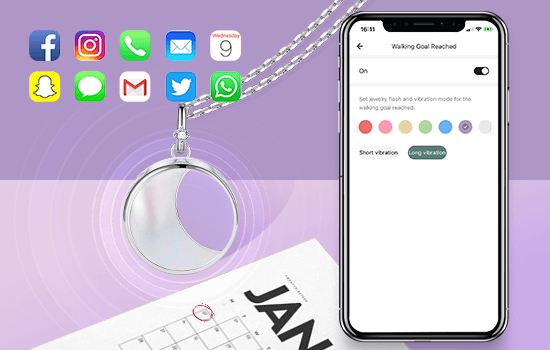 Product Details:
Product Name: Moonlight – Moonrise Necklace
Applicable for: Female 
Product Model: WN04
Water Resistance: Waterproof; The Jewelry is not recommended to touch water
Connection: Smart wireless syncing
Compatibility: IOS & Android system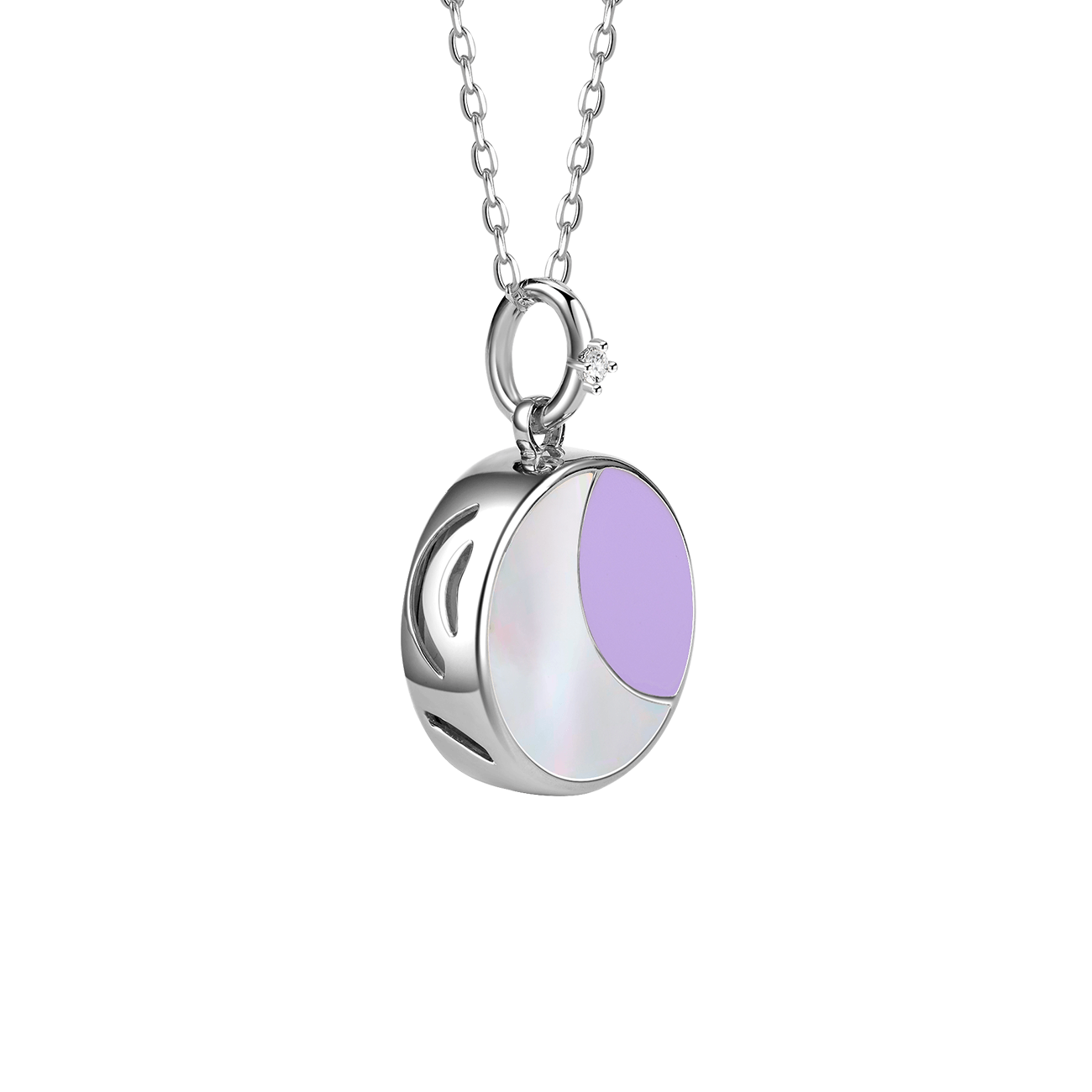 Materials
Zircon, Mother Shell, purple enamel and Rhodium plated copper

Charger
Wireless Charger with USB cable.


Battery Life
48 – 72 hours according to your usage.

Alerts
Vibration and 10 colors flashlight

Packaging & accessories
Charger * 1, Charger Cable * 1, Smart Jewelry * 1, User Manual*1.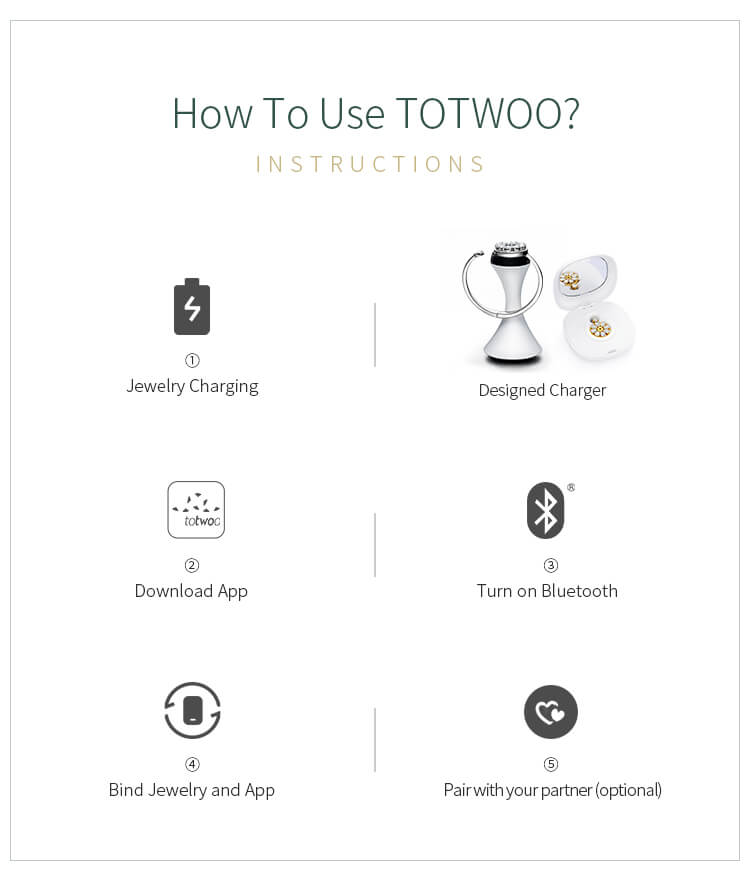 Q: How to make payment?
A: You can choose PayPal or with a credit card.
Q: How soon can I receive the product?
A: 7-10 days, but the actual period depends on the condition of delivery.
If there is no stock, we will dispatch the product as soon as possible.
Q: How do I track my order?
A: After payment, you will receive an order confirmation email;
The tracking number will be in the second email after shipping.
Q: Is Totwoo jewelry waterproof?
A: The technology core is waterproof, but better keep the jewelry dry to make sure the jewelry keep shining.
Q: How to charge the jewelry?
A: Connect the jewelry charger and the computer with a USB charging line after you get the jewelry.
Q: How do you start using jewelry?
A: Totwoo App is available in Google and Apple Store, register and follow the procedure to link with the jewelry.