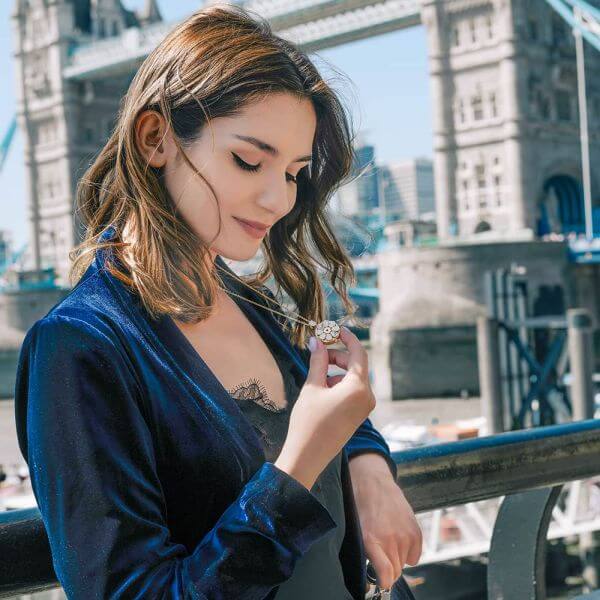 WHY CHOOSE TOTWOO?
TOTWOO dedicates to integrating up-to-date wearable technologies, re ned jewelry craftsmanship and gorgeous design. We believe jewelry not only works simply as jewelry but a special way to enhance emotional connections and interactive experiences. Read as" To-Two-o", Totwoo symbolizes a bond of love, which ties us together in a romantic way.
Love & Connection
TOTWOO combined smart tech with jewelry that best represented the emotional experience of individual, offering users an interactive "emotional experience. Smart jewelry helps to convey in interactive human emotions, like love, luck and blessing.
Professional Team
The core team has rich experience in fashion jewelry, smart hardware , brand marketing, and industry resources.
Successful Mass Production
Massive production is a big obstacle to overcome for smart jewelry. Totwoo has made a lot of efforts to enhance supply chain management and results in a successful world's first smart hardware and jewelry cross-border supply chain.
Design philosophy
Establish "designer platform" to promote more styles; through cross-border design collaboration with other brands, IP and KOLs.
The founder, Jieming Wang listed in 100 Most Innovative Businessman in China by FAST COMPANY
The co-founder, Marco Dal Maso Italian uprising jewelry designer, several jewelry design awards winner.
CUSTOMER SAYS:
Read client's opinions about Totwoo Jewelry

It is so beautiful and unique jewelry, which adds excitement to every day life.

"luck" is one of the most important elements for people to wear jewelry since ancient times. With the smart technology and mobile social networking, it is now finally possible to have a sense of experience of "wear your jewelry and dreams will come true."

It had completely refreshed the stereotypical understanding and impression of common wearable products and the traditional design.
Our Awards
TOTWOO ranks first among all smart jewelry products in the world in terms of diversity of collections and richness of functionalities. TOTWOO has gained consumer acceptance and win many awards.
Italian-Chinese Foundation "China Award"
ASIA CES Best START UP Project
First prize of Zhenghe Island Global Innovation Contest
Bazaar Jewelry Annual Innovation Award
China's Best Annual Product and Best Ten Innovative Product Awards for Women